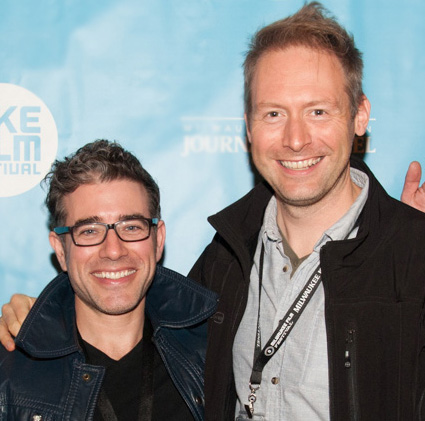 Special Entertainment is an award-winning production partnership between Andrew Swant and Bobby Ciraldo whose works include William Shatner's Gonzo Ballet, distributed by Epix (Paramount/Lionsgate/MGM); the production of  Modus Operandi (American Film Institute Fest, distributed by Kino); Hamlet ADD, a sci-fi comedy feature which premiered at the Los Angeles Museum of Contemporary Art (LA MOCA); the On Cinema Film Guide app (featuring Tim Heidecker & Gregg Turkington); numerous collaborations with the Found Footage Festival; and the YouTube phenomenon What What (In the Butt).
Their YouTube videos have been downloaded over 70 million times and their films have screened in film festivals and art galleries in the U.S. and abroad.
Their projects have been written about by Roger Ebert, The New York Times, Variety, The Hollywood Reporter, Entertainment Weekly, MSNBC, The Village Voice, VICE, LA Weekly, IndieWire, and have appeared on websites such as Boing Boing, Perez Hilton, BuzzFeed, VH1's Best Week Ever, Gawker, The Onion A.V. Club, and MTV.
Their work has been seen on Comedy Central's South Park and Tosh.0, BBC's Lily Allen and Friends, E!, Boing Boing TV, Virgin America TV, and a DVD box set of Mystery Science Theater 3000.
Special Entertainment has created video content for Baird, The Onion AV Club, The Milwaukee Art Museum, and has done work for advertising agencies BVK and C-K.
Bobby and Andrew began collaborating in 2003 because of a shared interest in New Media and Memetics, and the desire to experiment with and blend traditional rules of art, entertainment, and humor.  The duo received the Mary L. Nohl Emerging Artists Fellowship for 2009 and the Mary L. Nohl Established Artists Fellowship for 2014.
PAST TITLES
The Robot Mousetrap, shown at White Columns gallery in New York; the award-winning Studying the Lie, with artist David Robbins; Zombie Killer, a music video for Leslie & The Lys (featuring guest vocals by Elvira); Something Theater, a late-night broadcast television series that aired in Southeastern Wisconsin on The CW network; The Found Footage Show, which aired on The Onion's A.V. Club website; and production work on David Robbins' The Ice Cream Social, a television pilot financed by the Sundance Channel.
AWARDS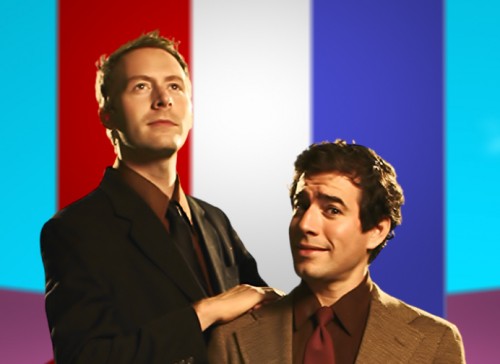 Mary L. Nohl Fellowship for Established Artists, 2014
Mary L. Nohl Suitcase Grant, 2012
Mary L. Nohl Fellowship for Emerging Artists, 2009
Silver Telly Award for William Shatner's Gonzo Ballet, Los Angeles
Best Documentary Award for William Shatner's Gonzo Ballet, Marbella Int'l Film Festival, Spain, 2009
President's Impact Award for William Shatner's Gonzo Ballet, Nashville Int'l Film Festival, 2009
Best Animation & FX for What What (In the Butt), Pill Awards, New York, 2009
Best Parody for Samwell Goes To The Woods, Pill Awards, New York, 2009
1st Place for Table Talk, Milwaukee 24-Hour Film Competition, 2007
2nd Place for Humanism: Join the Movement!, American Humanist Association, Washington D.C., 2007
1st Place for Studying the Lie, Milwaukee 24-Hour Film Competition, 2005
SELECTED ONLINE PRESS
L.A. Weekly, "What What (in the Butt)" Viral Video Inspires L.A. Art, Five Years Later"
Milwaukee Journal Sentinel, "The Making of Hamlet A.D.D."
BlogCritics Magazine, "Q&A With The Creators Of What What (In The Butt)"
Milwaukee Journal Sentinel, "Milwaukee's Avant-Garde"
An essay about Special Entertainment by artist/writer David Robbins
Listen to Spoiler Alert Radio's podcast "Interview with Bobby Ciraldo"

SELECTED EXHIBITIONS/SCREENINGS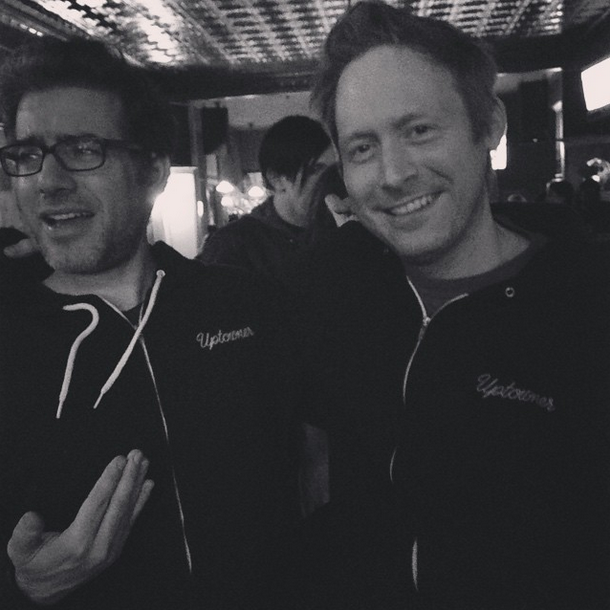 "Hamlet ADD" – LA MOCA (Museum of Contemporary Art), Los Angeles, CA, 2014
"Virtual Hamlet ADD" – Nohl Fellowship Exhibition, INOVA, Milwaukee, WI, 2014
"Special Videos" – Actual Size Gallery, Los Angeles, CA, 2013
"MKE-LAX" – Milwaukee Institute of Art & Design, 2012
"Storefront Plaza" – Machine Project, Los Angeles, CA, 2012
"In Club Nutz" – Next Fair, Chicago, IL, 2010
"In Club Nutz" –  Frieze Art Fair, London, 2009
"Special Artifacts" – Nohl Fellowship Exhibition, INOVA, Milwaukee, WI, 2009
"Something Theater" – The CW, Channel 18, Milwaukee, WI, 2009
"Milwaukee Film Opening Night Gala" – Discovery World, Milwaukee, WI, 2009
"Gallery Night" – Cramer-Krasselt, Milwaukee, WI, 2009
"John Reipenhoff Experience" – Green Gallery, Milwaukee, WI, 2008
"Electro" episode #53 of ADD-TV featured "What What" – Channel 34, New York, 2008
"The Experimental Comedy Video Show" – Heaven Gallery, Chicago, IL, 2008
"Beverly Sillsbillies" – White Columns, New York, NY, 2007
"The Martin Ramirez Box" – Milwaukee Art Museum, Milwaukee, WI, 2007
"Don't Torture the Rotten Ducklings" – Institute of Visual Arts, Milwaukee, WI, 2007
"Humanism! Join the Movement" – AHA Conference, Washington D.C., 2007
"Locally Grown" – University of Wisconsin-Milwaukee Film Series, 2007
"Milwaukee International Art Fair" – Polish Falcon, Milwaukee, WI, 2006
"Please Love Me" – Walker's Point Center for the Arts, Milwaukee, WI, 2006
"Apple Cider Screening" – Heaven Gallery, Chicago, IL, 2005
"4-Color Pen Show" – Locust Projects, Miami, FL, 2004
"Milhaus" – Art Chicago, Navy Pier, Chicago, IL, 2004
"Drunk vs. Stoned" – Gavin Brown Enterprise at Passerby, New York, NY, 2004
"Donnerstag" – Historic Turner Hall, Milwaukee, WI, 2004
"What's Up With Milwaukee?" – Ocularis, Galapagos Art Center, Brooklyn, NY, 2004
"Behind the Scenes" – Milwaukee Art Museum, Milwaukee, WI, 2004
"Grand Opening with Laura Owens" – General Store, Milwaukee, WI, 2003
"The Stray Show" – Art Chicago at Kingsbury Place, Chicago, IL, 2003
"Soup and Cinema" – Bamboo Theatre, Milwaukee, WI, 2003
"Plat and Form" – Foster Gallery, Eau Claire, WI, 2002
"Milhaus" – Deluxe Gallery, Chicago, IL, 2002
"Acts of Architecture" – Milwaukee Art Museum, part of Vito Acconci's Tele-Furni, 2002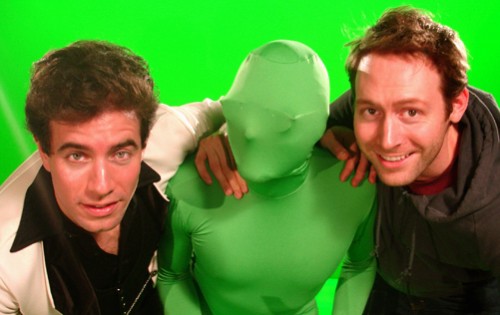 LECTURES
"Artists Now! Lecture Series" – University of Wisconsin-Milwaukee, October, 2014
"Exhibit X: Experimental Film Series" – University of Wisconsin-Madison, April, 2012
"Special Projects" – Milwaukee Institute of Art and Design, April, 2012
"Green Screen Work" – Milwaukee Institute of Art and Design, April, 2010
"Artists Now! Lecture Series" – University of Wisconsin-Milwaukee, November, 2009
SELECTED BIBLIOGRAPHY (print media)
"Greenburger Award Winners, Nohl Fellows Announced," Artforum, 11/11/08
Dudek, Duane, "Milwaukee Show Announces Line-Up," Milwaukee Journal Sentinel, 10/14/08
Schumacher, Mary Louise, "Gallery Night Picks," Milwaukee Journal Sentinel, 10/16/08
Bose, Lilledeshan, "Postcards from the Brew," MKE Magazine, 6/6/08, Vol. 4, Issue 32, p. 6
Levine, Matt, "The New Film Coast?" Vital Source Magazine, March, 2008, Vol. 7, Issue 2, pp 6-8, (cover story)
Bose, Lilledeshan, "The Who Who Behind the What What," MKE Magazine, 11/15/07, Vol. 4, Issue 3, pp 3, 9-11, (cover story)
Hintz, Martin, "Somewhere Under the Radar," Shepherd Express, 11/06/03, pp19, 24
Cotter, Holland, "Doing Their Own Thing, Making Art Together," The New York Times, Sunday, 1/19/03, Section 2